---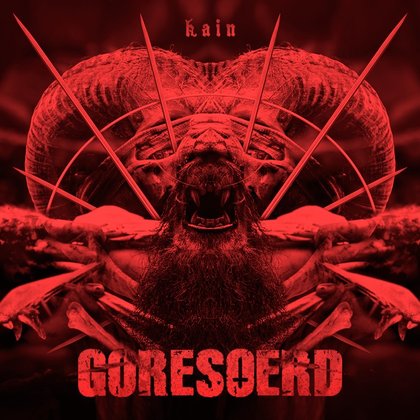 Goresoerd "Kain" CD
Tracklist
1. Vaid Üks Padrun (feat. Robert McLinna)
2. Pimedus (feat. Anne Arrak)
3. Surm Saabub Ratsa
4. Kain
5. Nemesis
6. Vaikus
7. Nõid (Ave Satanas)
8. Metsaline
9. Niiske Muld


Description
Goresoerd´s 5th album "Kain" will be released on 22.03.2019.

Small batch with autographs, first come first served!
Siim Roosson
27.02.2020 00:44

Nagu ka kujundusest eeldada võib siis kõlab uusim Goresoerdi album eriti kurjalt. Album tervikuna on pigem üsna eksperimenteeriv, kuid õnneks heas mõttes! Avalugu on siiski üsna tuttavas stiilis ja meeldejääva refrääni ning poweriga. "Pimedus" aga on mõnusalt sünge ja kuidagi "suigutav" ning annab rohkem aimu mida võib oodata ülejäänud albumilt. "Surm Saabub Ratsa" on tõenäoliselt paljude lemmik ja seda põhjusega. Kindlasti mainiksin ära et viimane lugu "Niiske Muld" on lihtsalt segaselt hea. Sõnad, meloodia ja üldine kõla sobivad täiuslikult kokku ja tulemus on midagi erilist. Kindlasti leiab igaüks ka ülejäänud lugudest omale lemmikuid, kuigi võibolla mõni lugu ehk kõlab algul natuke võõralt. Üldiselt on plaat siiski täielik must-have, ja tõenäoliselt keerleb teie mängijas tihti ja kaua!