---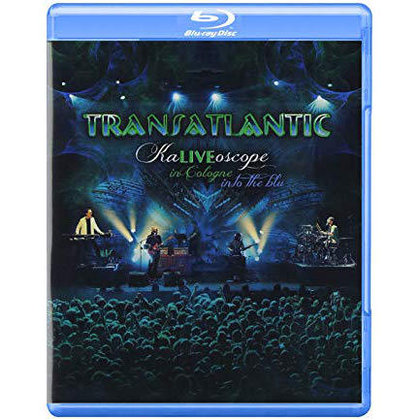 Transatlantic "KaLIVEoscope" Blu-Ray
Tracklist
BluRay: Live in Cologne
1. Into The Blue
2. My New World
3. Shine
4. The Whirlwind Medley
5. Beyond The Sun
6. Kaleidoscope
7. Neal & Roine Duet
8. We All Need Some Light
9. Black As The Sky

Encore:
10. Medley: All Of The Above / Stranger In Your Soul

Bonus:
- A behind the scenes look at Kaleidoscope World Tour 2014
- Band interviews

Bonus live performances:
1. Nights In White Satin (Live in Tilburg)
2. Sylvia (with Thijs van Leer - Live in Tilburg)
3. Hocus Pocus (with Thijs van Leer - Live in Tilburg)

Additional extra: Mike Portnoy vs Neal Morse in "Name That Beatles Tune"


Description
The progressive metal supergroup featuring Neal Morse (ex-Spock´s Beard), Mike Portnoy (ex-Dream Theater), Roine Stolt (The Flower Kings) and Pete Trewavas (Marillion).

BluRay containing a full live footage (filmed in Cologne) and many extras.